When I step into the light
My arms are open wide
When I step into the light
My eyes searching wildly
Would you not like to be
Sitting on top of the world with your legs hanging free
Would you not like to be ok, ok, ok?

Lie in our Graves --



'All the angels above greeted the newcomer with open arms.'
Heaven, we know, just got a little bit nicer.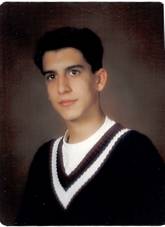 In Loving Memory of
Luis "Lou" Villamar
Feb. 10, 1975 - Nov. 10, 2001
POEMS
I Am With You Always
Don't Grieve for Me
Do Not Stand and Weep
PICTURES
Fam PIC 1
Fam PIC 2
Baby Pics 1
Baby Pics 2
FRIENDS
Group 1
Group 2
Group 3

View My Guestbook
Sign My Guestbook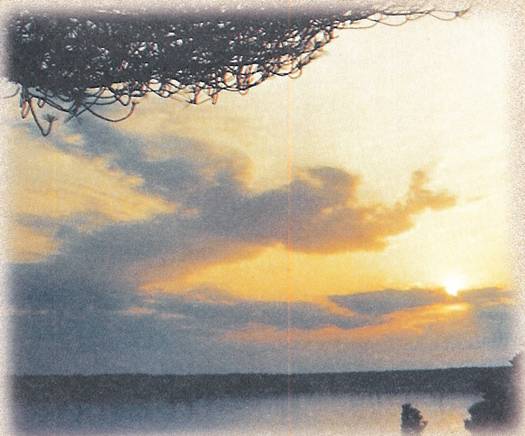 Memorial Service
Manassas, VA (Mon., Jan. 28, 2002) -- The sad task of writing a memorial for any of the people whom we know, love and admire is not one for which people ordinarily volunteer, but I felt it appropriate that I, as his aunt and friend, should make an effort to say what many are feeling as news has reached us of the untimely and tragic death of Luis "Lou" Villamar on Nov. 10, 2001, just three months prior to his 27th birthday.
As I look at Lou's pictures around the house, I still can't believe he's no longer with us. I thought he had gone on a small trip since we hadn't heard from him for a few days (Lou tend to go camping without telling anyone). I had planned to report him as a missing person after numerous attempts to reach him. Sadly, the police found us instead and informed us that Luis had died of multiple severe trauma caused by a car accident.
Luis had a zest for life and a knack when it came to music and movies. He was capable of quoting a movie after one viewing, he could guess the name of a music band just by hearing the first couple of notes and he was a wonderful dancer. He had a magnificent presence and a power sufficient to shine the stars.
Luis came into my life at the mere age of 10 months old and we remained together all 26 years of his life. He was born in Boston, MA. on Mon., Feb. 10, 1975 and lived most of his life in Northern Virginia (Alexandria, Annandale, Sterling, Manassas Park and Manassas) where he attended the following schools: Rose Hill Elementary, Edgar Allan Poe Intermediate and Annandale H.S. (briefly). He then moved with his mother, Maria, and his older sister, Bianca, to a small town in Southern Virginia called Appomattox where he graduated from Appomattox County High School and received a diploma for Advanced Studies in 1994. He then moved to Sterling, VA to live with his grandmother, Victoria, and myself where he attended Computer Learning Center while working at Best Products.
Luis lived with us until the end of 1998 where he then obtained his own apt. in Manassas a few blocks from us. At the time, he also held a permanent job at Value Options as a PC Technician. Within a year, he bought a Forest Green Toyota Corolla (his pride and joy), which he enjoyed driving very much.
At the time of his death, Luis was a very happy and very energetic guy who was sharing a townhouse with his good friend Anthony Fairchild.
Lou will be forever in my heart
-- Sis